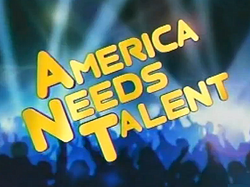 America Needs Talent is a reality television series that is featured in the episode "america needs talANT". It is a parody of the American reality show, America's Got Talent.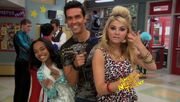 Contestants
Chyna Parks sings Beautiful - Final 4 (finalist)
Lexi Reed sings Sweet as a Sprinkle - Final 4 (finalist)
Gibson (as The Great Panini) perfoming magic tricks - Final 4 (winner)
Auditionees
Winner
Where to Audition
The America Needs Talent auditions took place in big cities such as San Francisco and Seattle.
Trivia
The acronym for America Needs Talent spells ANT, which is coincidentally the acronym for the A.N.T. Program and the A.N.T. Farm.
It is a parody of the show America's Got Talent
Ad blocker interference detected!
Wikia is a free-to-use site that makes money from advertising. We have a modified experience for viewers using ad blockers

Wikia is not accessible if you've made further modifications. Remove the custom ad blocker rule(s) and the page will load as expected.