"chANTs of a lifetime"

Season 2, Episode 16

  Information
Air Date

November 23, 2012

Writer(s)

Dan Signer & Jeny Quine

Director

Rich Correll

  Episode Guide
Previous
Next
"chANTs of a lifetime" is the sixteenth episode in Season 2 of A.N.T. Farm. It first aired on Disney Channel in the United States on November 23, 2012.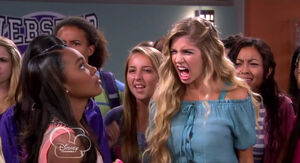 Plot
Chyna is asked to join her favorite girl singing group, Trifecta (
Sierra
and
Lauryn McClain
) after their lead vocalist, Darlene, gets incredibly ill from food posioning (She ate a rotten hot dog she cooked in the bus' tailpipe that had lots of dirt and mud). The next day, Chyna is treated like a superstar. Plus, Sierra and Lauryn show up in disguise and tell Chyna that Darlene decided to quit for good, and they want her to replace her, and soon, they will go on a year-long tour. Chyna happily agrees, much to Olive and Fletcher's dismay. With Chyna gone, Lexi decides to put on another school musical where she will finally be the star. Furthermore, the A.N.T. Program is being invaded by big kids because Olive and Fletcher are completely helpless without Chyna. Later on, it is revealed Darlene has been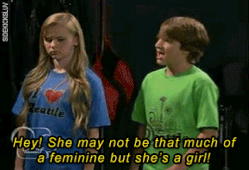 sabotaging them because Sierra and Lauryn fired her for being way too aggressive. Darlene plans to roast them on a lighthouse for revenge, but her plan backfires when Darlene falls out of the lighthouse. In the end, Chyna admits that she misses her friends and family, so she decides to quit Trifecta.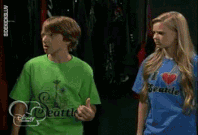 Cast
Songs Featured
Trivia
Gallery
To view the ChANTs of a lifetime gallery, click here.
References