Vanessa LaFontaine
Comments

41
389pages on
this wiki
Vanessa LaFontaine

Information
Full Name

Vanessa LaFontaine

Nickname(s)

Jeanne Gossamer
(by Cameron)

Gender

Female

Date of Birth

c. 1996 (age 16)

Resides in

San Francisco, CA

Occupation

Model, student

Eye Color

Brown

Hair Color

Brown

Family

Unnamed mother

Romances

Cameron Parks (ex-boyfriend) Jason Parks [possible crush]

Friends

Chyna (possibly)

Production
First Episode

"fANTasy Girl" (imaginary)
"Modeling AssignmANT"

Last Episode
Portrayed By
"

I wouldn't think being from Canada is that big a deal.

"
Vanessa LaFontaine is a model that started out as Cameron's imaginary crush-girlfriend at Webster High School known as Jeanne Gossamer, and turned into Cameron's actual girlfriend after a while. She is a recurring character in the second season and is portrayed by Vanessa Morgan. She and Cameron broke up, so her final appearance was The ANTagonist, however it's possible she will come back due to Morgan (the actress) being close to Disney Channel.
As Jeanne Gossamer
Vanessa made her first appearance in FANTasy Girl under the name Jeanne Gossamer when Cameron imagined her up after looking at a clothing catalog that Lexi was reading that was called Gossamer Jeans and Vanessa modeled the front cover. In his imagination, Cameron asks her to the school dance, and she says yes. Jeanne was always seen with him, and at the school dance, they take several pictures together and do the Tango. Cameron finds out that he only made up Jeanne when he saw that she never showed up in any of the pictures.
History
In
Modeling AssignmANT
, Chyna helps Cameron and tracks down Vanessa. After they learn that Vanessa had eye surgery and has bandages on her eyes, the two of them take advantage of that and do everything they can to make her fall in love with Cameron, so Chyna pretends to be a modeling agent that hires Vanessa while Cameron pretends to be a male model. When Vanessa gets her bandages taken off and learns the truth, she told Cameron that no one had ever went through that much trouble just to impress her and that she found his attempts to impress her to be romantic. The two of them then go out together and get to know each other better.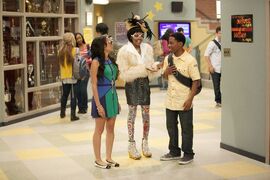 In ANTswers, it becomes official that Vanessa and Cameron started dating, while Lexi gets jealous of the couple and tells Cameron that Vanessa might be an alien. Lexi was proven to be true when Vanessa admitted she was an alien after agreeing to model for Hippo's new restaurant, but she meant that she was from Canada, rather than outer space.
In
The ANTagonist
, Vanessa tags along with Cameron to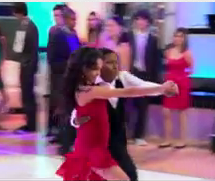 several school clubs that are made up of only girls because Cameron is afraid of losing Vanessa to men that are better than him. In the end, Vanessa gets the wrong impression and assumes that Cameron was joining all the girl clubs to meet other girls. When Vanessa breaks up with Cameron, this shows how much she cared about him since she didn't want him to be tied down to just her and that she thought Cameron was the better half of the couple.
Appearances
Trivia
In ANTswers, it's revealed that Vanessa babysits.

Camessa also

Added by

Evanf

This is also a reference to Vanessa Morgan's role on My Babysitter's A Vampire when Lexi tells Cameron that Vanessa might be a a vampire while Cameron tells her that Vanessa is a babysitter and asks"Why would anyone hire a babysitter who's a vampire?" since Vanessa's character in the show is a vampire named Sarah who's also a babysitter.

Like her character, Vanessa Morgan is also Canadian and they Share the same first name.
Gallery
To view the Vanessa LaFontaine gallery, click here.