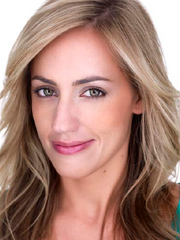 Zibby Allen
is an
American
actress
,
writer
,
producer
and
musician
. She is known for her role in the
Television
series,
Grey's Anatomy
[1]
and has appeared in over 15 national
commercials
including the
Emmy Award
winning
Bud Light
commercial, "Swear Jar."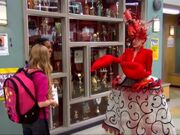 Early life
Allen studied and performed with the American Conservatory Theater in San Francisco, California both in the Young Conservatory and the New Plays Program where she originated the roles of Shambahla in Constance Congdon's "Automata Pieta" and Rebecca in Timothy Mason's "Time on Fire."
Writer and Producer
Allen's short plays have been produced at the Elephant Theatre Company, Los Angeles, and she has recently optioned her first screenplay about a dead brother, a dead girlfriend and an unlikely life affirming friendship. Currently, Allen is in production on a documentary called "Forever Love," capturing her personal quest to understand or, at least, gain a deeper clarity on what "Forever Love" actually means anymore by way of both intense self-scrutiny and interviewing other relationships, authors, and experts.
Musician
Allen is a singer-songwriter and ukulele player, currently performing in two bands: "Bomb Your Face" (a melodramatic, experimental folk duo) and "Socks and Chimes" (a Bear and a Pixie singing quirky love duets).
Filmography
Ad blocker interference detected!
Wikia is a free-to-use site that makes money from advertising. We have a modified experience for viewers using ad blockers

Wikia is not accessible if you've made further modifications. Remove the custom ad blocker rule(s) and the page will load as expected.